Sometimes customers want to provide a bit of extra information to you so that you're able to complete their tasks in the most effective way possible. We call these contextual notes.

These are aimed at giving you extra context while you work, either by presenting more information about the source or by specifying how to work on the target translation. In either case, they are aimed at helping you while you work.
You will see them in post-edition (paid) tasks and reviews. Here's an example of what your interface might look like when you can see contextual notes: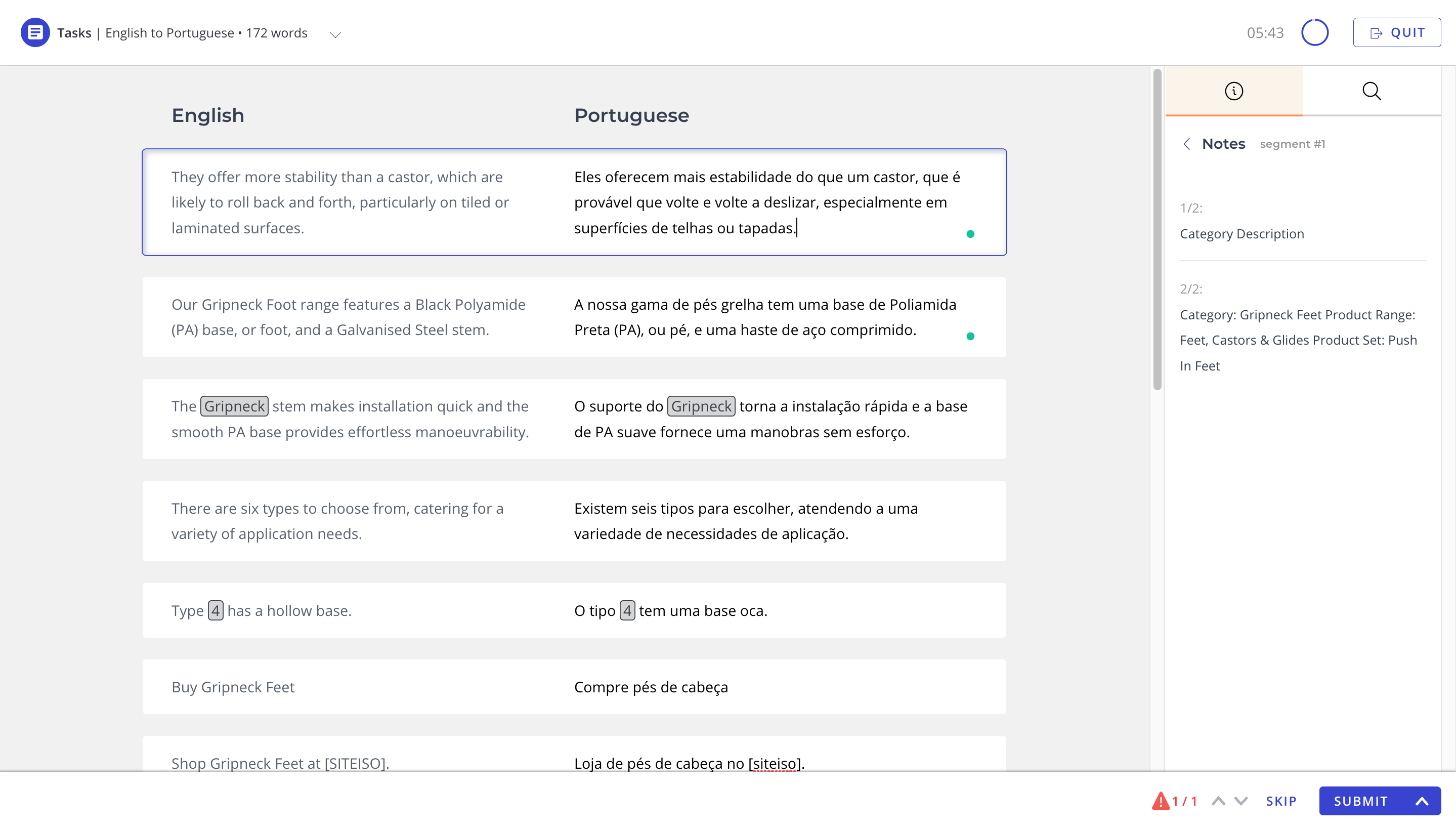 Contextual notes will be presented in the form of text, and not all tasks will have them. When a segment has contextual notes, you will see them as you click on the segment.